National Parks in the Riverina and Outback NSW offer staggeringly beautiful scenery, native flora and fauna, rich Aboriginal and pastoral heritage, camping grounds, walking trails and idyllic lakes and wetlands. Each one offers so many ways to experience nature.

Murrumbidgee Valley National Park
Murrumbidgee Valley National Park, situated along the Murrumbidgee River and near Narrandera, is a great place for fishing, camping, kayaking, cycling, hiking and birdwatching. Visit the Nature Reserve near Narrandera for a picnic, then stroll through the river red gums spotting as many koalas as you can.
Near Leeton, Turkey Flat picnic area and bird hide is a must-see. Follow it up with a walk or bike ride along Turkey Flat trail, then end the day with a swim or a paddle at Middle Beach.
Griffith NPWS office:
Phone (02) 6966 8100
Free entry, free camping
Approximately 38km east of Darlington Point along the Sturt Highway. Allow 35 minutes driving time.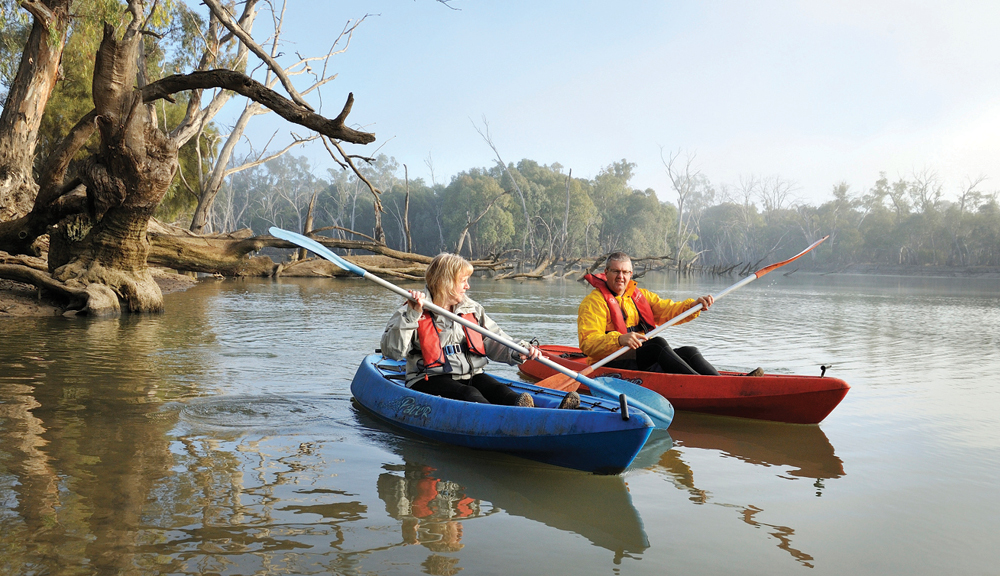 The wetlands, woodlands and grassy plains of the park house 23 species of reptile and over 195 different types of bird including the endangered plains-wanderer. Cycle the Merton trail, and spot a harmless carpet snake near the historic buildings. When you're ready to relax, Willandra Cottage offers affordable accommodation just moments from the historic Willandra Homestead, or stay at the Willandra Campground.
Griffith NPWS office:
Phone (02) 6966 8100
Entrance, accommodation and camping fees apply. 
Approximately 73km north-west of Hillston off Mossgiel
Road (unsealed and impassable after rain). Vehicle entry fees apply.
.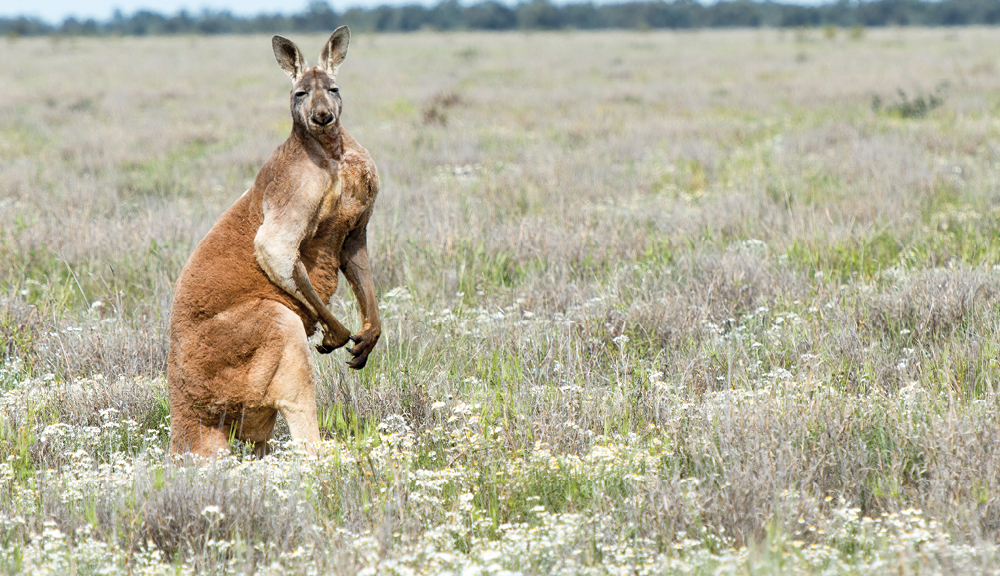 Mount Grenfell
Historic Site
Mount Grenfell Historic Site protects Ngiyampaa rock art. It's a short walk to this important Aboriginal site, and a more challenging one to Ngiyampaa walking track, taking you further into this gorgeous landscape of red dirt, mallee bushland, open grasslands and the rocky rise of Mount Grenfell itself. In the surrounding rocky ridge, you can see richly coloured paintings of human and animal figures, representations of the natural environment, and hand stencils which are of ceremonial significance to traditional owners.
Bring the family and a picnic lunch, and take your time and learn more about Ngiyampaa culture.
Dubbo NPWS office:
Phone (02) 6841 7100
Free entry. As this is a day use area only no camping is permitted.
Approximately 70 km north – west of Cobar. Allow 1 hour driving time.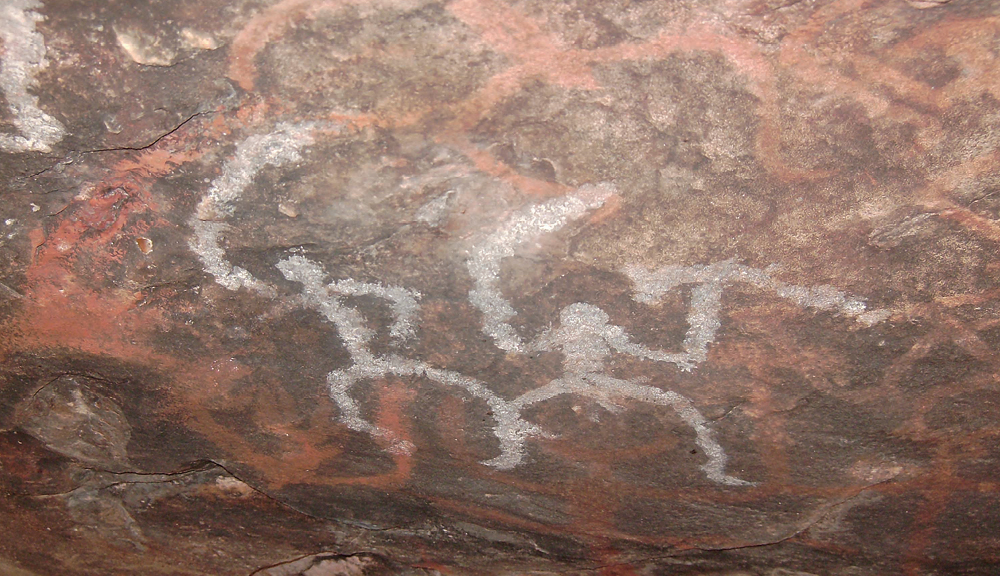 Gundabooka National Park is a vast area rich in Aboriginal and pioneer heritage that stretches from the banks of the Darling
River, to the summit of Mount Gunderbooka. Climb rugged Mount Gunderbooka, drink in the view and understand why this majestic mesa is of such great significance to the local Ngemba and Baakandji Aboriginal people. Walking tracks will take you on an exploration of the woodlands and red sand dunes including the spectacular Mulgowan (Yappa) Aboriginal rock art site.Camp at Dry Tank camping area or book your stay at Redbank
Homestead or Belah Shearers Quarters (Ph:1300 072 757).
Bourke NPWS office:
Phone (02) 6830 0200
Free entry. Fees apply for camping and accommodation.
Approximately 50 km south Bourke via Kidman Way. Allow 45 minutes driving time.

Explore the vast floodplains near Bourke on a car tour of Toorale National Park. Located at the junction of the Warrego and Darling rivers, Toorale offers the rare opportunity to see the floodplain come to life after rain.
Picnic by the river bank Many Big Rocks picnic area (Karnu Yalpa). Camp on the banks of the Darling River at the Darling River camp (Yapara Paaka Thuru) where you can enjoy fishing, birdwatching, dramatic sunsets and starry nights.
Stop and explore the ruins of Toorale Homestead This park lies within the traditional lands of Kurnu-Baakandji People. It's the perfect addition to an outback tour, taking in neighbouring Gundabooka National Park
Bourke NPWS office:
Phone (02) 6830 0200
Free entry. Fees apply for camping.
Approximately 70 km south – west of Bourke via Toorale Road. Allow 1 hour driving time.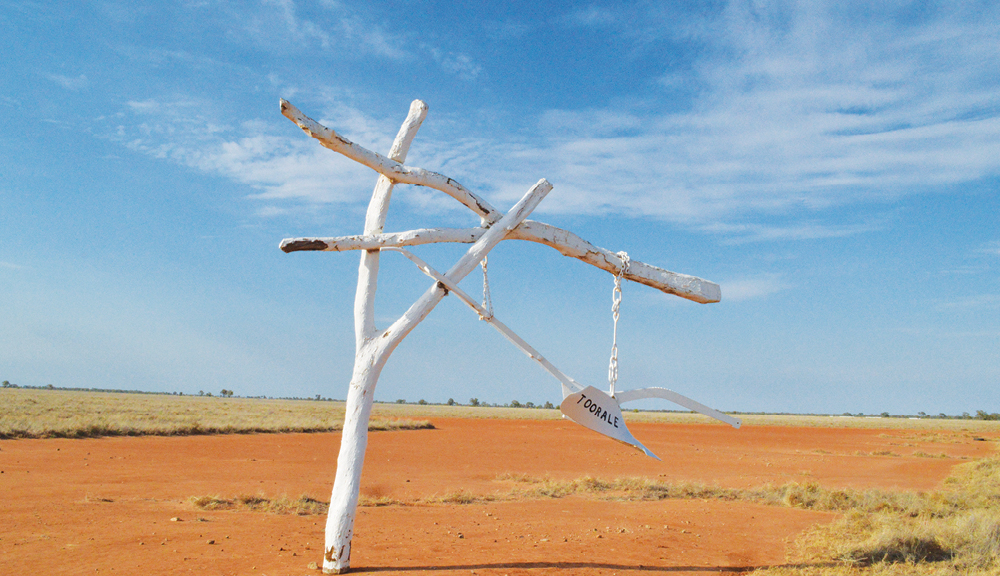 The Cocoparra National Park is a protected national park that is located in the Riverina region of New South Wales, in eastern Australia. The 8,357-hectare national park is situated 457 kilometres southwest of Sydney and 25 kilometres northeast of Griffith.
Griffith NPWS office:
Phone (02) 6962 8100

Nocoleche Nature Reserve was created in September 1979. It covers an area of 74000ha. 
Nocoleche Nature Reserve is dominated by mulga and white wood vegetation communities. Poplar box and black box are present in lower, more fertile areas. The reserve has an eight kilometre frontage to the Paroo River, which supports the largest stand of yapunya within its limited range.
It is regularly used for wetlands and water fowl research, feral animal research and educational activities.

Ledkanpper Nature Reserve
Ledknapper Nature Reserve was created in October 2002. It covers an area of 47864ha.
Connect with us at:
Phone: 13000 PARKS
(13000 72757)
info@environment.nsw.gov.au
For local park and road info:
8.00am – 4.30pm Monday – Friday
Griffith: 02 6966 8100
Bourke: 02 6830 0200
Dubbo: 02 6841 7100